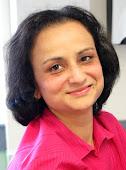 Ishita Poddar BDS (1998) MFDS(Edinburgh) DPDS(Bristol) MSC – endodontics (kings LDN)2020
Principal Dentist
GDC Number – 171627
Read More
Ishita qualified from Magadh university in 1998, she did her statutory exam in 2008. Ishita completed her membership exams with the Royal college of Edinburgh, and then went on to finish her D.P.D.S from Bristol. In 2020 completed her MSc in Endodontics from king's college.
Ishita joined AW Brown Dental in 2012 as an associate dentist, and in 2014 took over the practice .. " Owning my own practice is
hard work, and can be challenging, but also very rewarding, and I have enjoyed watching my practice, and team grow."
During her time as a principal dentist, she has been a Vocational Trainer Equivalence and Mentor for NHS England. She found this very enjoyable and satisfying to help clinicians gain their full potential to enable them to work within the NHS dental system.
Ishita is very passionate about her work and strives through on-going courses to ensure the best possible care and treatment for all her patients.
Outside of work she enjoys going to the gym and spending quality time with her children.
Kirstie McCallum Dip Dent Hyg
Dental Hygienist
GDC Number – 5005
Read More
'Kirstie began working at A. W. Brown Dental Practice in April 1996, after qualifying at Glasgow Dental School in December 1995.
Her original plan was to finds work near her hometown in the Scottish Borders, but jobs for Hygienists were rare so Kirstie looked further afield and fate brought her to Felixstowe, where she laid down her roots.
Kirstie takes great pride in her work and find it very rewarding, and keeps up to date with CPD requirements and regularly attends courses and seminars.'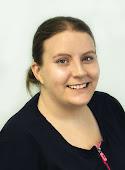 Shinead Keinzley
Dental Therapist/Hygienist/Aesthetics
GDC Number – 259558
Read More
Shinead joined our team at AW Brown in August 2019 after completing her dental hygiene and dental therapy training at Kings College London. Prior to studying, she worked at AW Brown Dental Practice as a Dental nurse for two years.
Since qualifying, Shinead has worked within a variety of NHS and private practices across Suffolk and Cambridgeshire. This has given her a wide range of experience within dentistry.
She enjoys working with all types of patients, but especially enjoy working with nervous or anxious patients, helping them overcome and succeed with treatment and improving their oral hygiene, and keen to treat all patients with a holistic approach and treat periodontal disease confidently.
Shinead is also a facial aesthetics practitioner providing treatment for facial wrinkles and skin rejuvenation. From botulinum toxin injections and dermal fillers, to chemical peels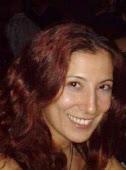 Anna Tatari DipDS (Ath), MSc Prosthetic Dent (Lond), MSc Implant Dentistry (Lond), PgCert DLE Beds)
Implantologist
GDC Number – 80166
Read More
GDC Number – 80166
Dr Tatari graduated in 2001 from the National and Kapo Istrian University of Athens. Following the completion of her first postgraduate course 2005 (Prosthetic Dentistry Kings College, London). She worked as a general dental practitioner with a special interest in removeable dentistry. She attended a full time post graduate course MSc in Implant Dentistry and Fixed Prosthodontics (Eastman Dental Institute, London 2008). Since then, she has been working as a general dental practitioner with a special interest in implant dentistry, fixed and removable prosthodontics. She has attended and completed a Botox and smile design course.
In 2017 she completed a year of dentolegal studies and recently she attended an advanced surgical course for block grafting and sinus lift.
Dr Tatari is passionate about her work. She is always trying to expand her knowledge and she works ethically putting the patients' best interest first.
In her free time she loves travelling, going to the gym and dancing. She is interested in charity, has made a charity trip to Peru and is a senior volunteer and team leader for Crisis at Christmas.